Cowboy Experience
Cowboy Experience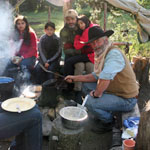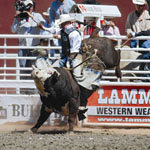 cowboy experience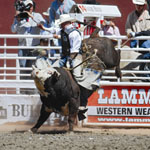 Calgary Stampede, the greatest outdoors Rodeo in the world.
For 10 days every July, Calgary becomes an international cowboys' capital. Put on your hat and boots and join in the excitement of the arena where cowboys and cowgirls contend in a myriad of world-class events including bareback and bull riding, steer wrestling, chuckwagon and barrel racing. Marvel at the huge, colorful evening Grandstand Show. Enjoy the attractions of the Stampede Park and its Indian Tipi Village where you can even attend a Pow-Wow.
And there is more! You can combine the Stampede with horse-riding, white-water rafting, exploring our exciting Western and Native heritage or a trip to the Rocky Mountains. Families are welcome with a package full of fun for children and parents alike.
Of course, our friendly, hospitable and genuine Wild West awaits you all year round with open arms for ranch stays, pack-horse trips and ... a Powder Cowboy cat-skiing adventure! Make it as wild or as tame as you wish.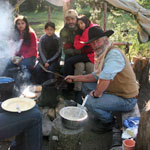 Experience the "Best in the West" in our carefully selected Guest and Working Ranches. Partake in ranching activities, learn unique horsemanship techniques, discover the fascinating past of historic ranches and end the day with good old-fashioned home cooking! Come as a guest, leave as a friend.
Ride into the backcountry like an explorer with packhorses in tow. Travel the mountains in nomadic style. Follow game trails, cross rivers, enjoy the pure fresh air, the freedom and views you will never forget. And in the winter, imagine a cozy Guest Ranch set in a pristine deep powder skiing and boarding area as vast as a North American resort to be shared with just ... 23 friends!
What more can we say?
YAHOO !!!