Restorative Journeys
Restorative Journeys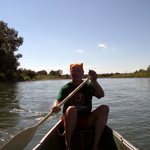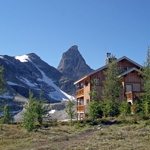 Together we immerse in nature, feel, sense, see with other eyes - we listen to our heart and venture into the unknown.
With its vast expanses of wilderness Canada feeds the dreams of many an adventure seeker.
Enjoy spectacular hiking adventures in remote reaches of Arctic & sub-Arctic Canada, with incredible geology, landscapes and possible sightings of caribous, musk oxen, wolves and moose.
Join us on canoe trips on the steps of European pioneers, fur-trappers and Métis voyageurs who crossed the country from east to west; learn from the Aboriginal peoples of the West Coast how they built, used and still use the cedar canoe and paddle from island to island.
Hide in a remote wilderness lodge where you can do as much or as little as you want, from soaking in a hot tub to paddling and bird-watching in the wetlands, living a Native spiritual or cultural adventure, hiking, fishing and wildlife viewing. Whether hidden in the Rockies or in the vast forest and lake expanses of Northern Saskatchewan Native lands, whether accessible by car, by helicopter or by floatplane, each lodge has a totally different character and offers an equally unforgettable experience.